Home Inspection in Wentzville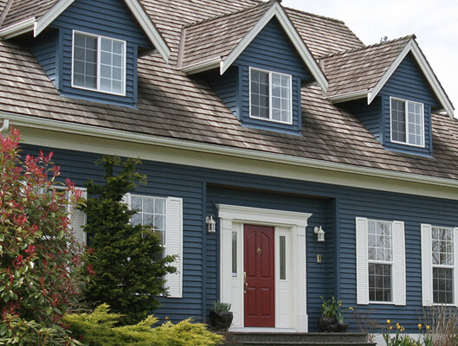 At KDL Home Inspection, we provide a range of home inspector services for the Wentzville and the surrounding areas. Whether you are buying or selling your property, we offer flexible scheduling, home maintenance inspections, property listing inspections, mold testing, radon testing, well/septic testing, new construction inspections, commercial inspections, environmental testing, thermal imaging, investor walk through, insurance inspections, warranty inspections, USDA inspections, termite inspections and foreclosure inspections. You are welcome to join your professional home inspector on the walkthrough to learn more about our process and what we're looking for!
Our inspections take about 2-3 hours, depending on the size of your property or home. After we go through our checklist, we provide you with a full report on everything we might have run into. We will make sure you are presented with all of the details, so you can make a more informed decision regarding the property.
If you would like to request our services and get started with a comprehensive home inspection appointment, give KDL Home Inspection a call today!
KDL Home Inspections is now servicing the following areas. Check below to see if we are able to help you today!
Troy
Moscow Mills
Hawk Point
Warrenton
Wright City
Foristell
New Melle
Marthasville
Washington
Augusta
Defiance
Winfield
Old Monroe
St. Paul
O'Fallon
St. Peters
St. Charles
Cottleville
Weldon Springs
Chesterfield
Wildwood
Eureka
Ballwin
Manchester
Des Peres
Kirkwood
Webster Groves
Richmond Heights
Clayton
Creve Coeour
Maryland Heights
Overland
St. Ann
Bridgeton
Hazelwood
Florissant
Orchard Farm
Testimonials
KDL performed a home inspection for me. The process of first time home buying was kind of nerve wracking. Kurt with KDL really helped with some of our fears during the inspection process. He was very thorough, taking the time during his inspection to keep me informed on any issues or concerns that he observed. Communication was very easy and open which showed a real sense of caring towards me as the customer. He even picked up his phone on a Sunday! Great home inspector to work with
I had such a great experience with KDL Home Inspection! This is my first home and Kurt was phenomenal at explaining the items in the report so I could understand what were more major issues versus minor issues that were more cosmetic and not structural. Very Professional, very polite, very educational! I learned a lot. I received my report within 24 hours (actually the same night!). I recommend KDL Home Inspection if you need a home inspector!
My wife and I just purchased our first home and went with Kurt and KDL home inspection. We are so glad we did. He was professional, knowledgeable in all things construction and very thorough in his inspection of our new home. He walked us through what he was looking for and made sure we understood what he was looking for. Buying a home is a scary process and Kurt gave us piece of mind knowing he is experienced in all things construction and that once he was done with the inspection, that we can move in knowing we bought a safe home. If you are needing a home inspection, Kurt is definitely your man for the job. Excellent company ran by an even better person. 10/10
KDL was absolutely phenomenal!! Very responsive to questions and concerns! His report is very detailed and he shows you via links how to fix things! He was prompt in scheduling and sending report within 24 hours!! I highly recommend him!! Very reasonable for the amount of details received!!! Super happy with this company!!
They did an amazing job, came through and checked everything top to bottom including structural, electrical, plumbing, roof. They saved me from buying a house that had 50 thousand dollars worth of foundation issues. The guys are very knowledgeable, professional, and friendly, will definitely be using them on the next property we are interested in buying. Thanks again Kurt and Bryan!!